Album Review for Chasin' The Train – Dead Man's Handle – Released Independently.
The Scottish blues scene is still flourishing with top-notch bands. Here is an example of one of them, the band Chasin' The Train, who all hail from the Dumfries delta country. This is their debut release and packs a punch, just like their live shows which are not to be missed, very special.
They are a five-piece band comprising of Tom Cuddihy on lead vocals and guitar. He is joined by Bob "Howlin" Clements on blues harp. Next is Peter Jamieson on bass, keyboards and backing vocals. Rory Nelson provides great licks on guitar and Jason "Moon Drummer" Little on percussion.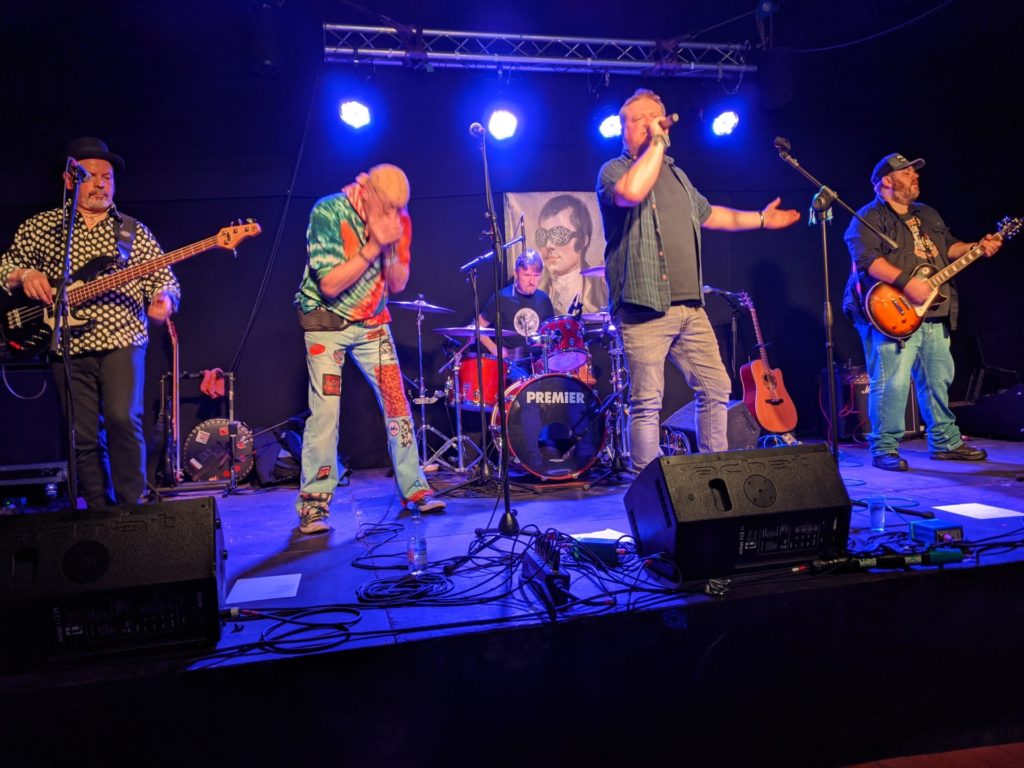 Usually, their sets are peppered with cover versions but here are nine self-penned tracks of different musical genres, including blues, some jazzy tones and classic rock throughout. The opener, Beat Up Ford, incorporated a rock and roll style with a nod to Chuck Berry.
FWPB next, (First World Problem Blues) a tongue in cheek take to modern living is very quirky some very good harmonica here and a good groove. Temporary Man starts with a wonderful scything slide guitar lick, and then the song explodes into a real shuffle of a tune, exhibiting the band's big sound and tight form. Some good guitar solos complement the vocals also, a highlight.
Down Home mellows the tone altogether at least initially, and then the pace quickens. It seems to allude to their home town Dumfries, locals call themselves Doonhamers, and so here is the town's upcoming anthem, catchy chorus, and fine musicianship.
Whisky Bottle has a good chorus also, good rhythm section here marrying searing harmonica tones. Too Much Sugar has an up-tempo jump jive beat again with fine guitar playing. Exit Wounds is a fantastic slow blues song with a laid back groove here. No Blues opens with a great drum beat, another optimistic tune with a great vibe.
The final track is, Don't You Lie To Me, a mellow tone to this again showcasing the band at their best. This is a talented band that is full of electrifying rhythm and lots of energy. Certainly, a band to look out for, if you get the chance to see them on stage, catch them.  A great release, diverse sounds and catchy riffs and choruses, what's not to like!
Album Review by Colin Campbell
For More Info – Chasin' The Train
The post CHASIN THE TRAIN Dead Man's Handle appeared first on Blues Matters Magazine.